Hydrogen is the future of the heavy transport industry.
HWR is leading the transport industry on the sustainability journey, driving towards a carbon neutral future.
To reach a carbon neutral future by 2050, big change is needed.
HWR is a big business with big ideas that can action big change. We are New Zealand's largest transport company. We've been in the business for a long time, so we know what works and what doesn't.
That's why we've invested in dual fuel hydrogen technology. We believe it's the way forward for heavy transport. A dual fuel approach will allow the entire heavy transport industry to transition to hydrogen as an alternative fuel in a way that is accessible, fair and equitable.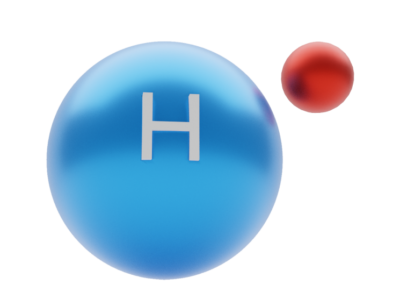 The Plan
Hydrogen is a future fuel that will transform the transport industry, shifting it from being one of the largest emitters, to one of sustainability's biggest champions. 

The key to a successful transition to future fuels is a sustainable and attainable approach.

For HWR, there are two streams of work in our hydrogen plan: dual fuel technology in truck fleets, and a hydrogen refuelling network.
Dual Fuel Trucks
HWR plans to lead the heavy transport industry's transition to hydrogen through dual fuel, where trucks run on both hydrogen and an existing fuel source. We see 100% hydrogen fuel cell trucks eventually becoming the way of the industry's future, but the access to this is currently cost-prohibitive to many.
Trucks can be manufactured as dual fuel, or fitted retrospectively with modifications to the intake system to allow for dual fuel capability.
We have worked with a European supplier that we believe has perfected the dual-fuel technology approach. HWR plans to have 10 trucks on the road in the second quarter of 2023 to coincide with its first hydrogen plant being commissioned.


This is an approach that works. We have been trialling a dual fuel truck on the road since August 2021 and there has not been any drop in power or significant downsides.


As dual fuel trucks go through their lifetime, they will eventually end up in the fleets of smaller operators who would otherwise be blocked from the hydrogen network through prohibitive cost. As the industry moves towards hydrogen as its fuel source, dual fuel trucks will mean the entire industry – down to small businesses – will be on the sustainability journey.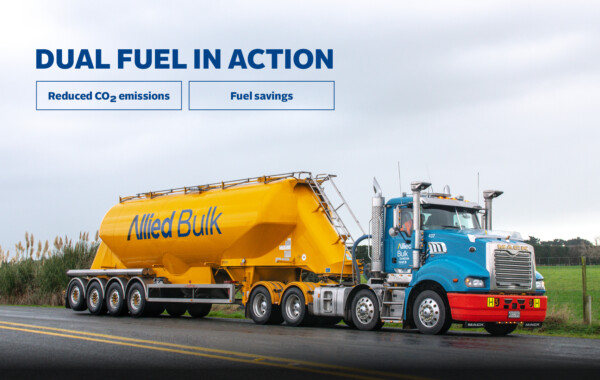 "We see that it's our responsibility to drive change. We don't shy away from change. We lead it."
- Anthony Jones, HWR Group CEO
Hydrogen Refuelling Network Development
In order for the heavy transport industry to readily access hydrogen, there needs to be a refuelling network. One of HWR's companies, Allied Petroleum, has an existing network of fuel stops from the Karikari Peninsula to Stewart Island.

HWR will use the Allied Petroleum network to distribute hydrogen as an alternative fuel by adding the refuelling capability to existing and new sites. Electrolysers will be added across the Allied Petroleum network where their locations would make the most sense. Storage tanks, compressors and dispensers will be added to make sites dual purpose: production and dispensing of hydrogen, alongside diesel and petrol products. For customers, refuelling will look much the same as now, with fuels such as petrol and diesel.
We're working closely with Christchurch's based based engineering innovator Fabrum, a world leader in zero-emission transition, for our end-to-end scalable hydrogen refuelling solution that produces hydrogen on-site.

We have purchased two electrolysers from Fabrum and committed to a storage system, with options to buy further. The first green hydrogen production system is being developed for Southland, which will be commissioned on-site by April 2023. The system combines a 1.1-Megawatt (MW) capacity membrane-free electrolyser with cryogenic technologies in a containerised system to enable point-of-use refuelling. The company will also supply hydrogen storage technology that integrates with compression and dispensing technology to enable an end-to-end solution of production through to dispensing of hydrogen gas.
Hydrogen is made from electricity and water through a process called electrolysis, which happens in an electrolyser. During electrolysis, electricity is passed through water (H2O) to separate the hydrogen (H2) and oxygen (O2) from one another.

Fabrum's green hydrogen production solution combines its world-leading AFCryocooler cryogenic technology, which enables gas separation and liquefaction, with patented Membrane-Free Electrolyser™ technology from UK company Clean Power Hydrogen (CPH2). The system splits water into pure hydrogen and medical-grade oxygen - without the polymer membrane used in common PEM electrolysers. A 1.1 MW system can produce 450kg of hydrogen daily from the water.
There are no carbon emissions from this process when it is powered from renewable sources, making hydrogen produced in this manner completely green. Power in the South Island, where HWR plans to establish its refuelling network in the first instance, comes from renewable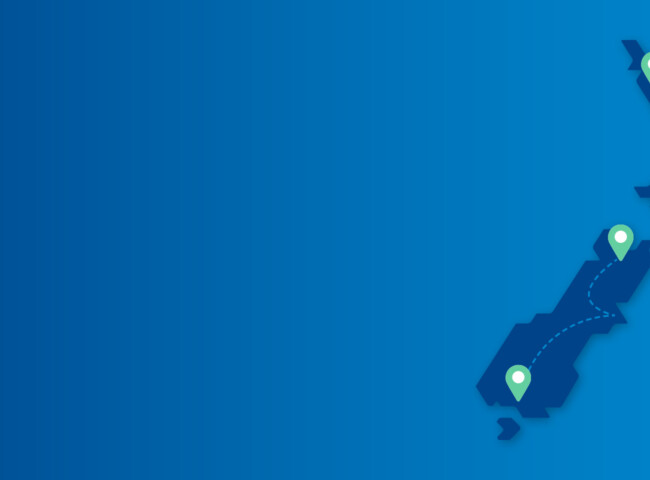 Made in New Zealand by a transport company that knows the game
HWR's hydrogen is a game changer for our industry. We're here to make change, and bring everyone on the journey.