A proud history
Transport has always been the way of the family business. Back in the late 1800s, Samuel Richardson was the first of the Richardson family in New Zealand to make a foray into transport, purchasing a livery and stables business in Wyndham, based in southern New Zealand. Times and technology have changed, but the Richardson spirit for entrepreneurialism remains. H.W. Richardson Group, founded by Bill Richardson, has built on this family legacy, becoming one of New Zealand's largest privately-owned transport companies.
A LASTING LEGACY SINCE 1939
HWR's founder Bill Richardson set the tone for business when he formed the Group based on strong values and a commitment to putting people first. Carrying forward the family business, Bill grew HWR into one of New Zealand's leading operators. We haven't put the brakes on - the Group now spans the transport, concrete, petroleum, contracting, environmental and quarrying industries.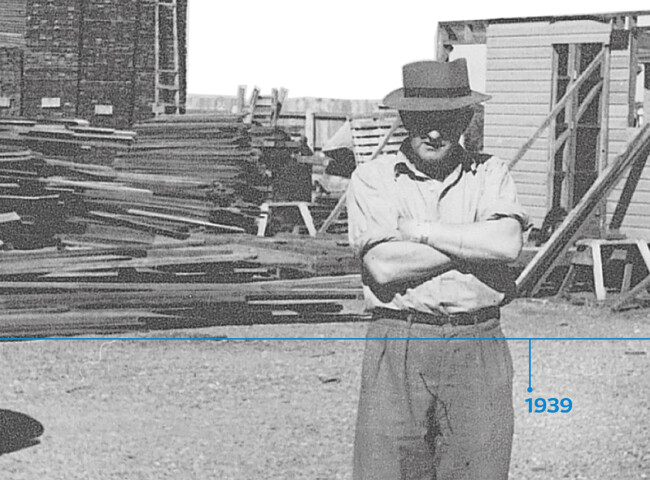 1930s
In 1939 - Bill Richardson's grandfather, Robert Richardson, became a shareholder in Niagara Sawmilling Company. Robert then formed R Richardson Ltd in 1944 – the first iteration of the company bearing the Richardson name.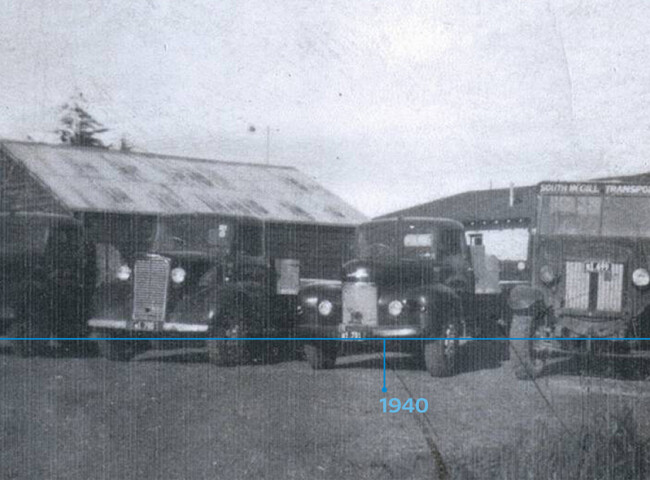 1940s
1946 – Southern Transport, a bulk cartage operator, is formed. This transport company was Bill's father's first company under what would become the Richardson Group.

1948 – Harold George Richardson, Bill's father, purchases R Richardson Ltd from his father, Robert.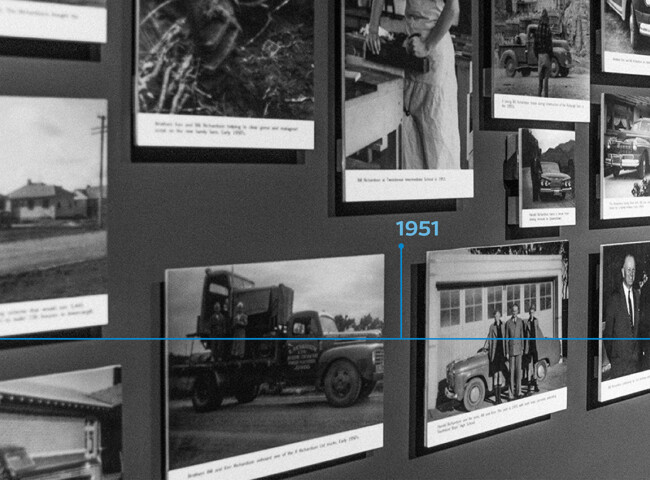 1950s
1951 - H G Richardson & Sons is formed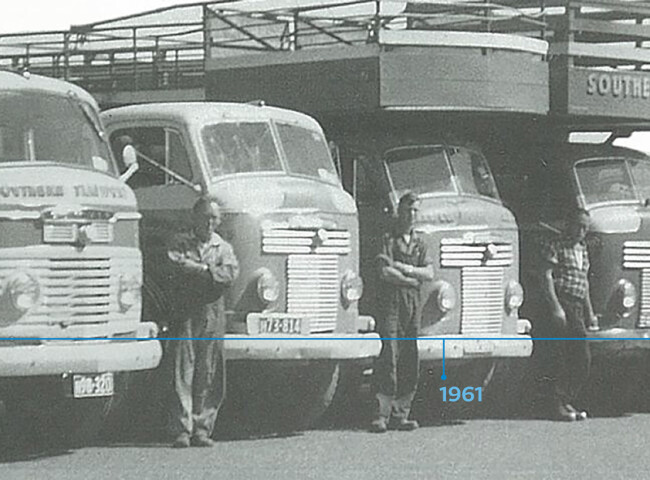 1960s
1961 – Five transport companies brought into Southern Transport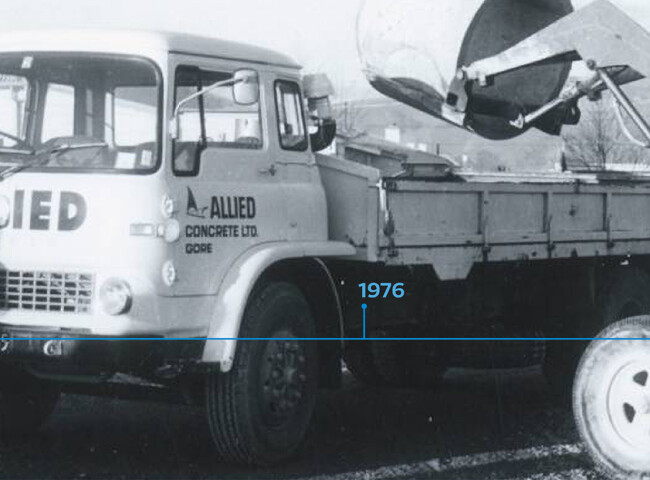 1970s
Four transport companies and one sawmilling operation brought into the Group.
1976 – Concrete is established as a mainstay of the Group with the purchase of Allied Concrete. Consisted of two plants – one in Invercargill, one in Gore.
1976 – The Group's first foray into petroleum; 10.2% shareholding in Gore Services Ltd is purchased under Southern Transport.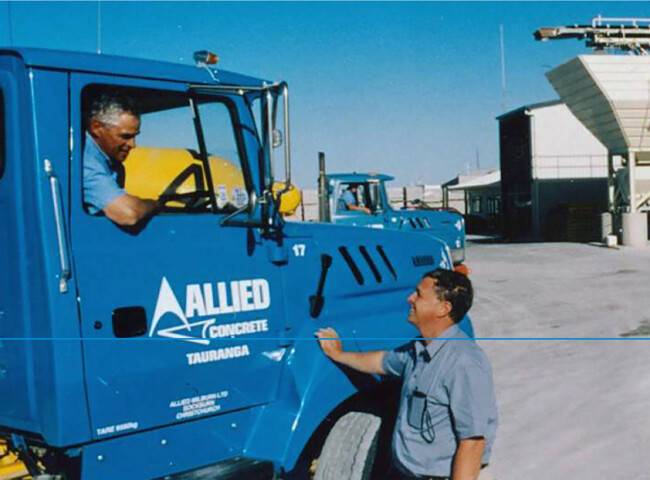 1980s
Seven concrete companies purchased, or shareholding purchased, and two companies, Capital Concrete Ltd and Allied Milburn were formed
1982 – H G Richardson & Sons is split between Bill and his brother, Ken. Bill's split included Southern Transport and Allied Concrete, later followed by a few other companies.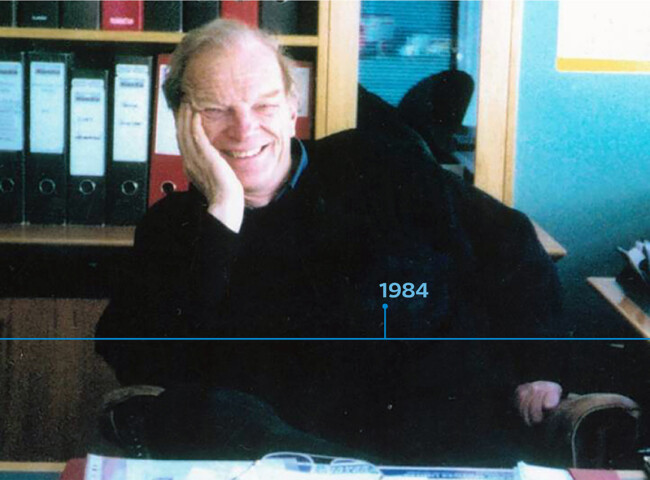 1980s
1984 – H W Richardson is formed. The initials are that of Bill's full name – Harold William. Bill also named his son Harold.

1988 – Allied Milburn (AML) is formed, a 50/50 joint venture with Milburn NZ, now known as Holcim.
1989 – Petroleum company Gore Services Ltd is appointed as a Mobil distributor. This marked the beginning of significant partnership with Mobil in HWR's petroleum division.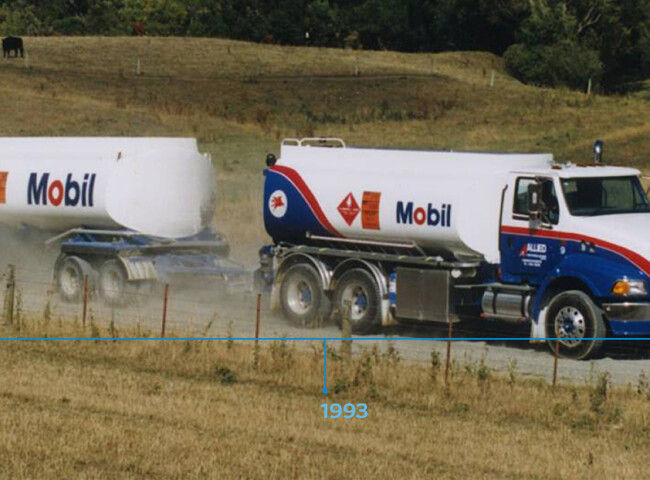 1990s
Concrete operations continue to grow across New Zealand, with sites and plants acquired and opened.

1993 – Allied Petroleum formed as a 50/50 JV with Mobil (to service Canterbury).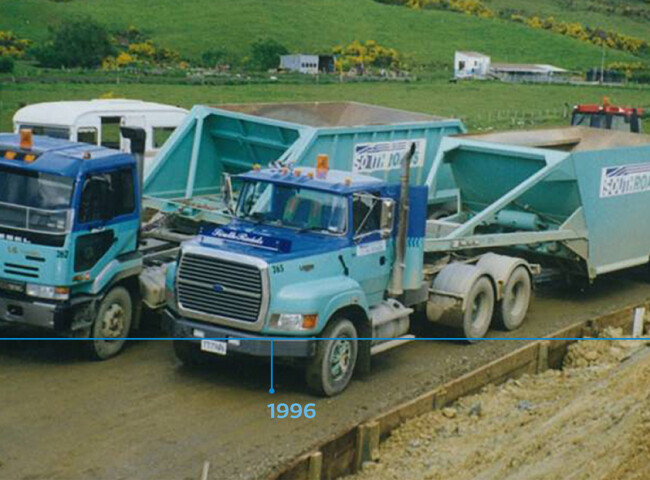 1990s
19 concrete companies brought into the Group through 100% ownership and shareholding purchased
Five concrete plants purchased, two plants built and commissioned, one 50/50 partnership formed
1996 – HWR purchases contracting company SouthRoads, the preferred roading contractor of the Southland District Council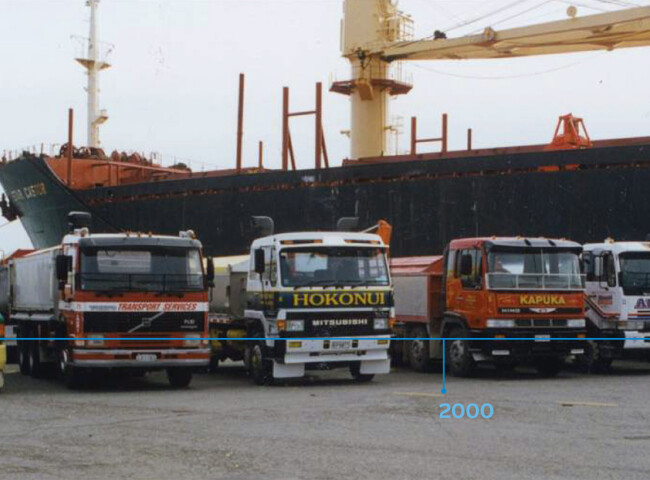 2000s
Transport, quarrying and contracting continue to grow.
HWR's petroleum division sees big growth, particularly in the lubricants space.
2005 – Owner Bill Richardson sadly passes away. His wife Shona, daughter Joc O'Donnell and son-in-law Scott O'Donnell carry on Bill's legacy to lead HWR.

2007 – HWR Property arm established.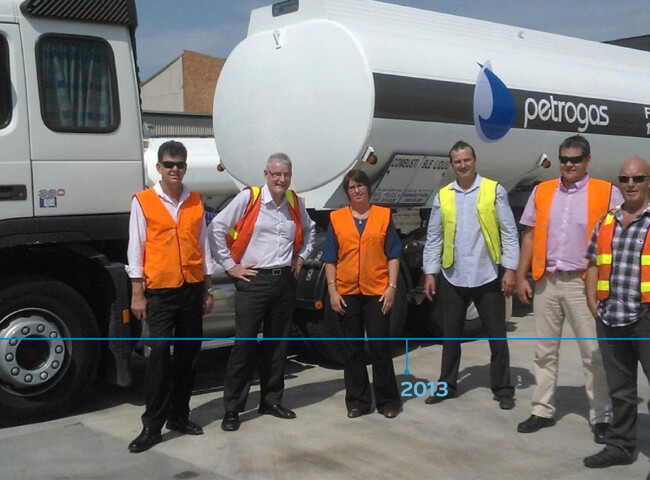 2010s
Growth across all HWR business sectors, with business acquisitions and joint ventures.

Fuel solutions provider Petrogas is brought into the Group, marking HWR's expansion into Australia.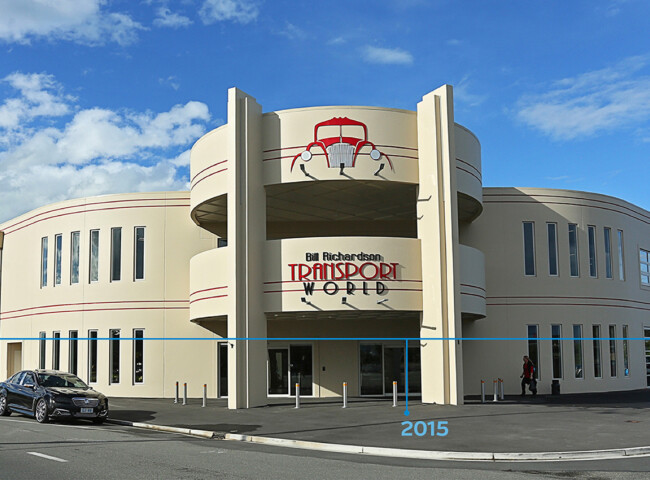 2010s
Tourism hub Transport World is established and flourishes with the opening of three visitor attractions, boutique accommodation and events management.
2015 – Bill Richardson Transport Museum opens, sharing with the public Bill's extensive collection.

2017 – joint venture formed with O'Donnell CBD Ltd and the Invercargill City Council to purchase inner city property for the $183 million CBD rejuvenation project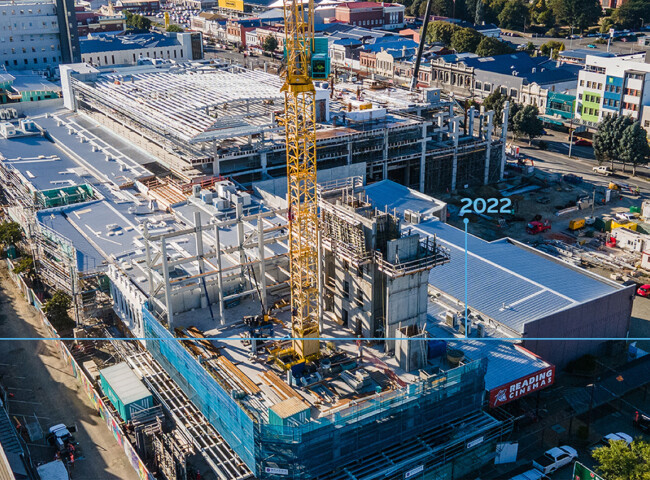 2020s
Movement in the quarrying division, with purchasing and selling of various companies.
HWR's property arm strengthens, with diversification of the portfolio across New Zealand.
2022 – Purchase of Australian-based fuel distributor Pacific Petroleum, expands HWR's spread in Australia
2022 – New Invercargill CBD precinct – Invercargill Central – opens
2022 – HWR Hydrogen launched